The 82nd Annual Academy Awards aired last night (except for those of you who subscribe to Cabelvision; you only got to see half of them). Though the awards proceeded without too many surprises, a few memorable moments and famous faces made it television worth watching. We've selected some images from the broadcast for you to caption. To participate in the contest, simply:
1) Click on an image (or images) to be taken to our LOLBuilder.
2) Caption the photo(s). After you press submit, the builder will provide you with a link to your LOL(s).
3) E-mail the link(s) to roflrazzi@gmail.com.
4) Contest ends Thursday, March 11 at noon.
5) We will post some of our favorite captions after the contest ends.
And the award for "Who Ever Thought She'd Win An Oscar" goes to…

And the award for "Most Awkward Show Of Support For Avatar" goes to…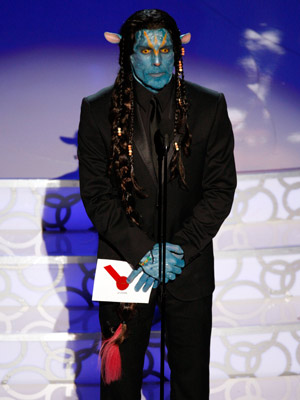 And the award for "Best Host Duo To Wear Two-Person Snuggie" goes to…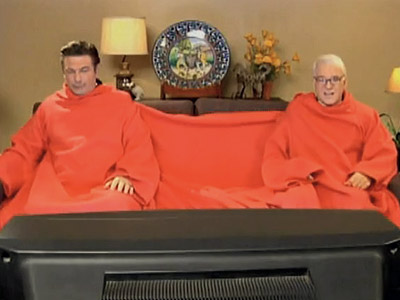 A few more images to choose from after the jump:
And the award for "Being The First Woman To Win A Best Director Statue Is Pretty Kickass" goes to…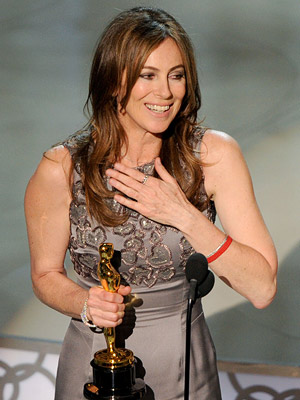 And the award for "Why Were You People Invited?" goes to…

And the award for "Best Tribute To Hattie McDaniel" goes to…

And the award for "Classiest Sequined Suit" goes to…