Warning: harsh, unsafe language ahead
A casual package thief in Spokane, WA thought he was going to have an easy day of grabbing packages off of porches, but apparently he came to the wrong neighborhood. One shoeless, shirtless neighbor named Hector 'BigHec' Martinet saw what the thief was up to and came running, camera in hand. Martinet describes it as though he was watching someone go Christmas shopping: "When he passed the house, I noticed he was looking from side to side like you would if you were window shopping at a mall. He was actually checking porch to porch."
So what did Martinet do? Called the cops and filmed the thief. Still shoeless and shirtless in several inches of snow, Martinet made the thief return the package to the porch he took it from and sit down to wait for the cops, because that guy "ain't big enough" to take BigHec.
All in all, it took the cops around 30 minutes to show up, but the thief was taken into custody.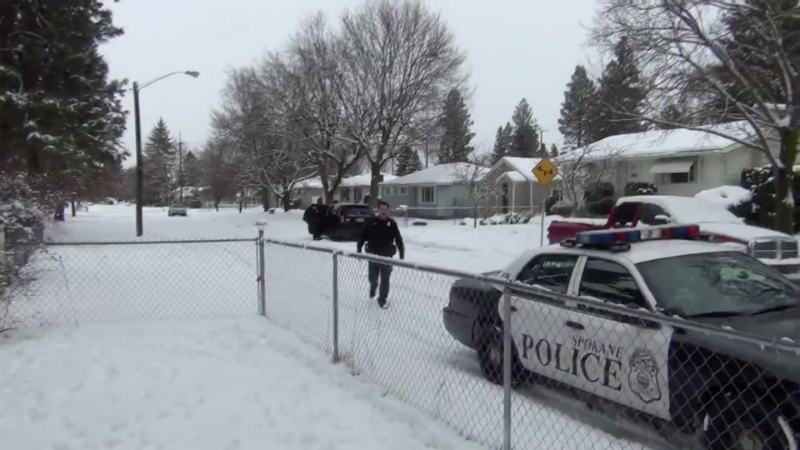 Martinet is happy to hear how well his vigilante justice has been received online as his video gains traction on Facebook, but his heart is heavy with the weight of medical issues his son is facing:

So many BEAUTIFUL PEOPLE that are so happy to see the BAD GUY getting busted, I am saying that ANYONE I KNOW would have done the SAME THING. If you have GRATITUDE, then you can "THANK ME" by donating Prayers or Funds to My Sons RECOVERY from LUPUS PNEUMONIA, it knoced him out a WEEK before CHRISTMAS and has hurt His Family Tremendously. THANKS to ALL of YOU for ALL the GREAT compliments, I just do not feel that BIG a HERO when I cannot save a Family. Hopefully the Hospital will let HIM come HOME today.

Here's the link to the GoFundMe page for his son.