The first official photos from the upcoming Lady GaGa (featuring Beyoncé) video, "Telephone," were released last night. The video is rumored to be an epic, 12-minute long, Quentin Tarantino-referencing romp that picks up where GaGa's "Paparazzi" video left off. What better way to celebrate this pop culture event than with a caption contest?!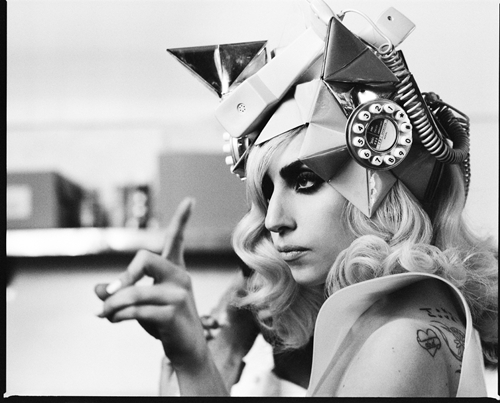 To participate, simply:
1. Click on any (or all) of the photos above to be taken to our LOLBuilder.
2. Caption your photo(s). The builder will provide you with a link to your LOL.
3. E-mail the link to roflrazzi@gmail.com. You may also include your LOL as an attachment, if you prefer.
4. Contest ends Monday, February 22, at 12:01 a.m.
We will post the winning captions next week!
Be creative, have fun, and good luck!