A carpet-covered frame over a boosted electric skateboard provides the magic in this magic carpet ride, but that doesn't make it any less cool to see gliding down the street. Check out some behind the scenes footage below: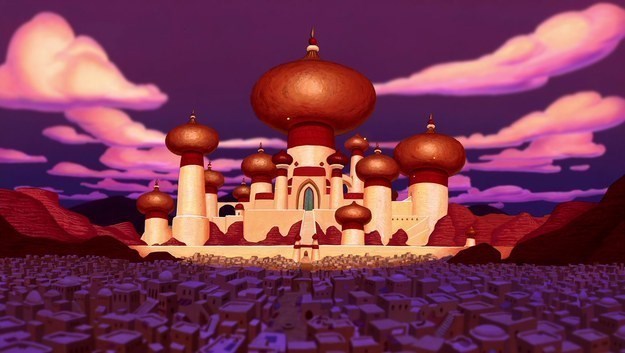 A recent poll from Public Policy Polling shows that 30% of voting Republicans in America would support bombing the fictional city of Agrabah from Disney's Aladdin.
Despite sterotypes of Trump supporters and Tea-partiers, you would be wrong if you thought this was only a Republican problem. According to Public Policy Polling on Twitter, Democrats were asked the same question. 19% would support bombing Jasmine's home town.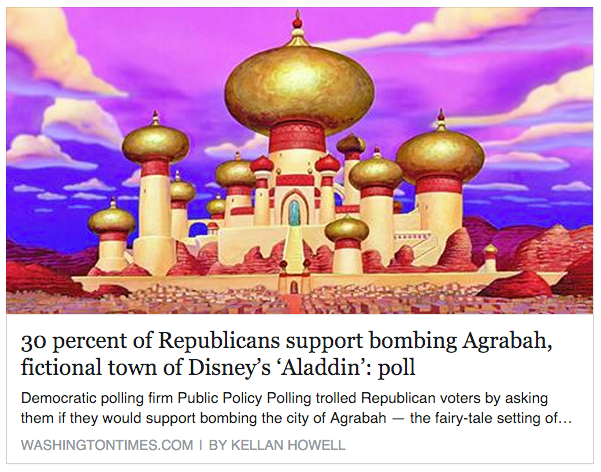 Sorry, Jafar, looks like the city is ours.

via Disney
"Do you trust me? Then believe me when I tell you that riding together on this isn't safe." Not quite as romantic as Disney made it seem.