Two things that really got me going here: One, it's almost like he thought by showing the police he was playing Pokémon GO! that he thought it'd be all chill after. Second, I'm pretty sure he was still trying to catch whatever it was that got him in the accident, after being confronted by the cops for CRASHING into a cop car! Sheesh, man. Come on.
Amidst all the Pokémon GO madness, it's heartwarming, bittersweet moments like this that can really strike a chord of positivity in an otherwise mad and wild circus.
So, when a Japanese Pokémon GO player tweeted that he found his deceased younger brother's favorite pokémon beside his headstone, it's a nice bit of serendipity.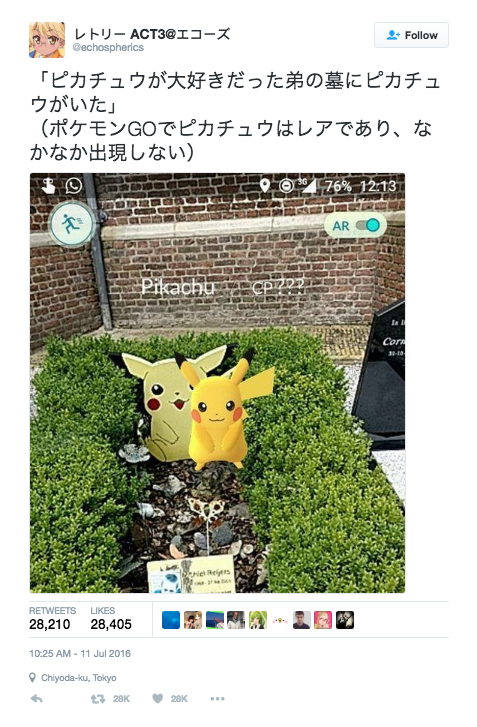 Human-shaped spirit caught on camera, or just another sh*tty, potentially photoshopped picture? These are some of the reactions via Lex 18's Facebook page so far: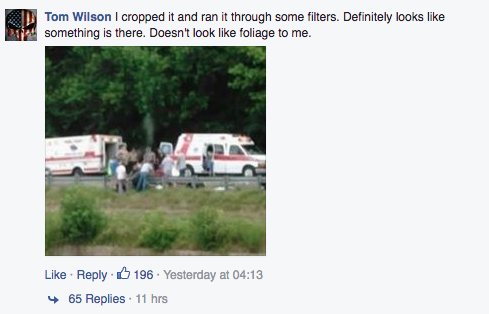 "The crash occurred 5:30 Tuesday afternoon on Highway 15 near Stanton. Officials tell LEX 18 the person on the motorcycle was the only person involved and he was taken to a hospital where he later died.

Saul Vazquez, the man who took the photo, posted it on Facebook and said he took it from the cab of his truck. It has since been shared over 16,000 times in just 10 hours.

Lots of people are drawing their own conclusions about the photo, but either way it's causing a huge conversation on social media. LEX 18 reached out to Vazquez, all he would he would say is that the photo has not been altered."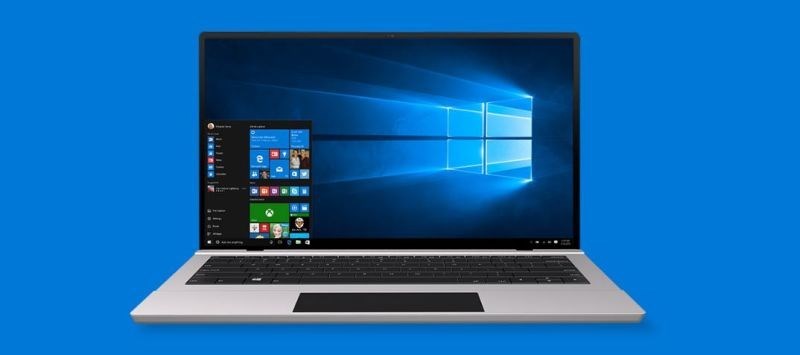 What a time to be alive…via The Seattle Times:

A few days after Microsoft released Windows 10 to the public last year, Teri Goldstein's computer started trying to download and install the new operating system.

The update, which she says she didn't authorize, failed. Instead, the computer she uses to run her Sausalito, Calif., travel-agency business slowed to a crawl. It would crash, she says, and be unusable for days at a time.

"I had never heard of Windows 10," Goldstein said. "Nobody ever asked me if I wanted to update."

When outreach to Microsoft's customer support didn't fix the issue, Goldstein took the software giant to court, seeking compensation for lost wages and the cost of a new computer.