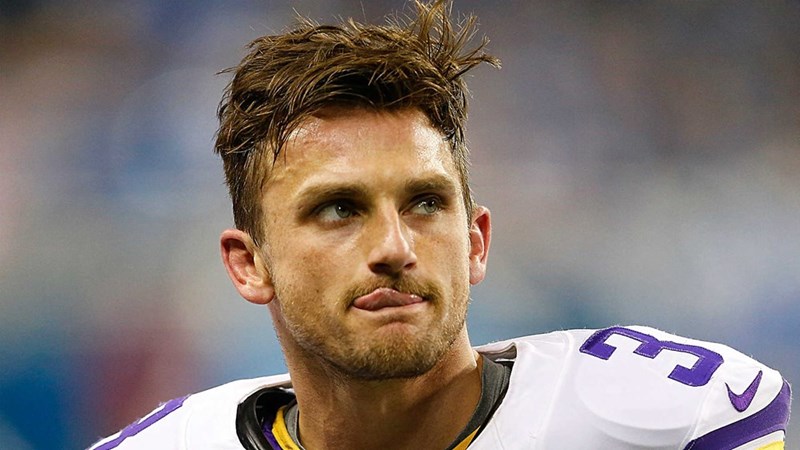 If you stepped outside your mid-January, Netflix-addled cave recently you probably heard something about Minnesota Vikings kicker Blair Walsh, and his devastating botched attempt at taking home the W last weekend against the Seattle Seahawks. To put it lightly, it was an unanticipated moment of sheer unfettered insanity.


A 27-yard-attempt miss. Nobody saw that coming. Check out this absurd compilation of fan reactions from both ends of the spectrum:


Anyways following all that madness, a first-grade class wrote a collection of encourage letters to Blair Walsh to cheer the saddened soul up. He responded in pretty much the best and most gracious way possible by visiting the kids today at Northpoint Elementary School in Blaine, Minnesota.

Follow @BlairWalsh3's visit to 1st graders on @Snapchat – Vikings. pic.twitter.com/sdk0dx4TlW

— Minnesota Vikings (@Vikings) January 14, 2016

The children passed along advice in their letters like, 'you are handsome,' and 'everyone makes mistakes sometimes. One time I made a mistake when I was doing a cartwheel.'


Cartwheels are tough as fu*k though, so totally understand on that account. Suffice to say, all parties involved were feeling seven kinds of thankful. Keep your head up Walsh!

"For them to show this empathy and kindness towards me is remarkable." – @BlairWalsh3

— Minnesota Vikings (@Vikings) January 14, 2016
Sorry Dan Carpenter, but your missed kicked tantrum is exactly how we all feel this morning.
The New England Patriots played all day as if they were wearing ankle weights against the New York Jets, but still managed to push the game past regulation into overtime with a late and shining moment of clutch city from Tom Brady. Let's just say things went downhill fast soon as OT started.
In an act of madness the Patriots chose to kickoff, after winning the coin flip for overtime.
Here is the transcript of the coin toss at MetLife. Seems like Slater just made a mistake. Game-changer. pic.twitter.com/ajuyE0u2Ml

— Kevin Seifert (@SeifertESPN) December 27, 2015
Whoops?
@MikeGarafolo pic.twitter.com/9dLTXxMSOv

— Eli Chesner (@eli_chesner) December 27, 2015
Unsurprisingly it took the Jets a mere five plays to drive down the field for a six-yard TD pass from Ryan Fitzpatrick to Eric Decker for the win.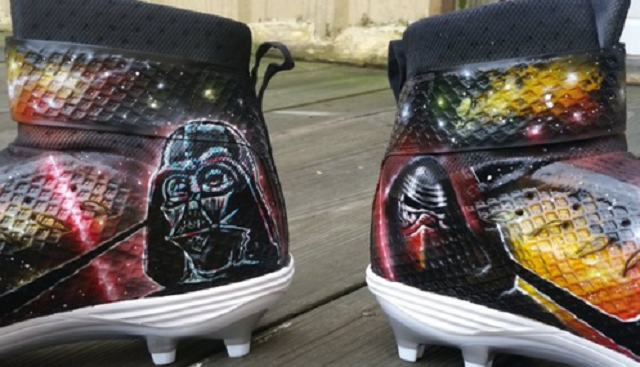 Jean Francois showed off these cleats, which depict Darth Vader and Kylo Ren to the eager eyes of the internet today. Francois plans on hitting the gridiron tonight against the Eagles, sporting these flashy new cleats. Let's just say the force is strong with this one. Lightsabers not yet NFL approved though.
Here's a sneak peek of my footwear for "Saturday Night Football" pic.twitter.com/D0vKFY8aC2

— Ricky Jean Francois (@Freakyjean99) December 24, 2015
So, it turns out Ryan Fitzpatrick has a laugh on par with the Pillsbury Doughboy. The laugh itself is more of a shock than Nick Mangold's photobomb.