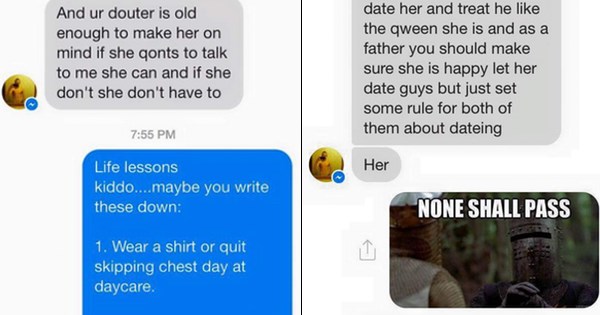 When he was unable to lock in the friend request of his crush on Facebook, this desperate dude found her father and tried to network his way into a date. It didn't go well.
Despite being told NO through Dad's endless supply of memes, this illiterate and very thirsty dude never gives up hope.
He gets angry… Very angry… But never gives up hope. How romantic!
When one dude's date turns out to be a complete (texting) trainwreck, this guy was gifted with some solid advice from his bros on how to make the most out of the situation.
What happens next is a series of moves that, if followed correctly, should be able to help anyone get out of a disaster date.
Life as a father can be tough when you're a "sympathetic vomiter." It can be even harder when your adorable little child can't stop puking up "rotting whale blubber."
Follow this dad's amazing tale as he is struggles to cope with a direct dose of parenting.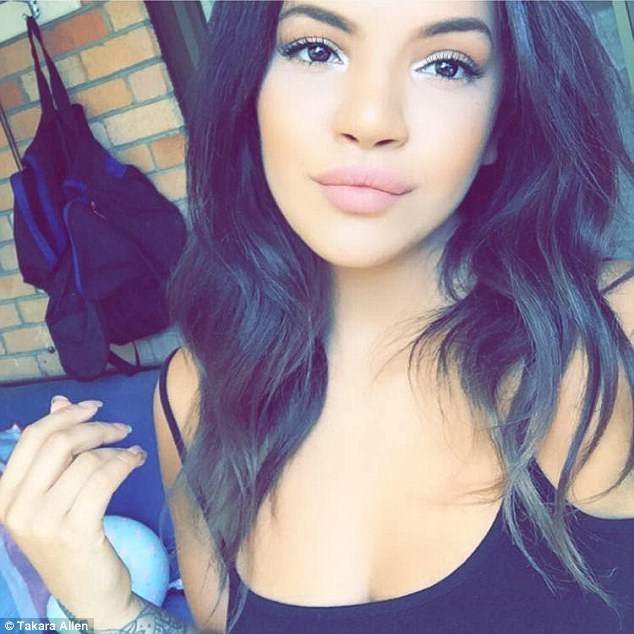 Australian make-up artist, Takara Allen, has put one of her Tinder matches on BLAST this week for a text of a dude asking her to bleach her skin.
The 22-year-old said she was devastated by somebody telling her she should be whiter, especially a jerk who she had already been on one date with.
"I was so in shock that someone would ever send that to me that I actually started crying out of frustration. I've never had anyone suggest that I bleach my skin before."