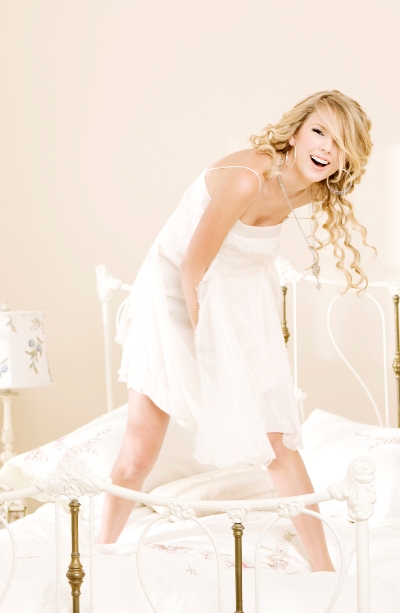 As some of you know, Taylor is gracing the cover of the December issue of "InStyle" Magazine and its going to be thier first 3D issue. Taylor looks very beautiful on the cover and the the photoshoot looks awesome. Click here to watch a video from behind the scenes of the photoshoot. Gosh she's so pretty. I've also added one photoshoot picture and you can see it here. Hopefully a few more photos will come out very soon.
Taylor Swift is consistently breaking new ground these days, and it seems as though InStyle magazine wants a piece of the action. The magazine is launching its first-ever 3-D issue, featuring Swift as their cover girl, for December 2009. What better way for the magazine to bring the blossoming world of 3-D to the editorial scene? The stylish singer sparkles in a beaded Oscar de la Renta frock that complements her wavy, golden locks. And her perfectly red pout adds just the right amount of spice for a cover that glitters in a holiday-appropriate manner. This young songstress gives new meaning to classically glam.
thanks to http://taylorswiftweb.net/!