All of this cuteness is too much.
The internet was shook with feels when Redditor General-ColinBile posted these post-its "visited my younger cousin and noticed how his girlfriend shows love".
To give context he wrote — "They were posted on his bathroom mirror. I took them down for better picture taking… Amazingly even at his age, he's mature enough to see she's someone special."
Someone special indeed.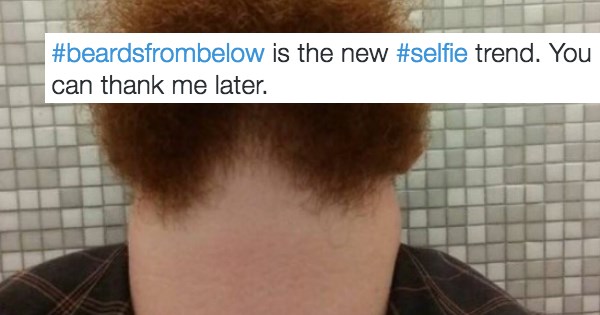 Did you know that if you take a picture of your beard from under your chin it might look a little like a shrunken head without a face? Yeah… neither did we. Until now. People keep taking these creepy photos of their beards and… it's really not okay.
Benita Abraham knows the struggle is real to get a job. So, when she finally got the call that she is officially off the job market she decided to pose for a hilarious photoshoot to celebrate the occasion.
Congratulations, Benita! We wish you and your new job the best.