Everyone has bad hair days. But when celebrities have them, the world sees…and mocks. Whether it's a visit to an unqualified barber, complete laziness, or simply a matter of choosing the wrong style, bad hair happens every day in the celebrity world. Let's all point and laugh together at a few examples.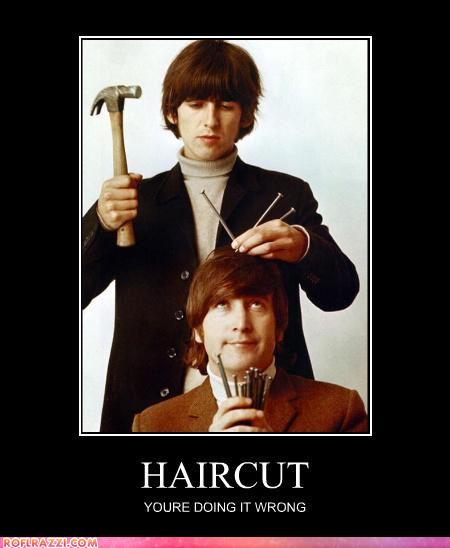 HAIRCUT
YOU'RE DOING IT WRONG
(George Harrison and John Lennon)
Picture by: dunno source Caption by: Sovietape2010 via Poster Builder
I need coffee, and a new hairdresser.
(Kristen Stewart)
Picture by: PRPhotos.com Caption by: theboredone via Advanced Lol Builder
GROW A FRO
You'll paint better.
(Bob Ross)
Picture by: dunno source Caption by: TySporin via Our LOL Builder