It's been snowing in New York and while our office is nice and warm, I can't help but think about being home sitting on the couch drinking hot chocolate. For some reason when I think of bad weather days from my childhood, I think of art projects. My mom's an artist and we always had plenty of art supplies!
One of my most favorite brands is Crayola. We sell so many crayola products on our site and I want them ALL! Here are some of my favorites:
The Crayola Explosion Class Pack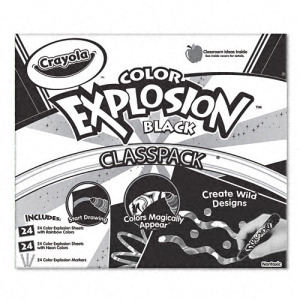 Okay I know the class pack is huge. But why not just splurge. Writing with milky pens on black notebook paper was super popular when I was younger and I guess this just brings me back to do those days. Only this looks a million times more fun!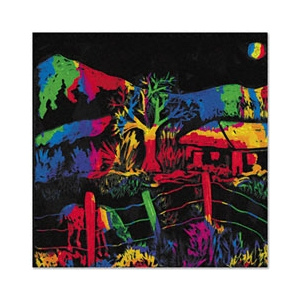 Every child knows that it sucks to draw something that looks so perfect and then you add an extra stroke of red and it just ruins it! Hello erasable colored pencils. We had a fun little visitor today (one of our VP's daughters) and she LOVES these. (She actually helped me pick out all these products!) She said it's really fun to draw on your desk with the eraser.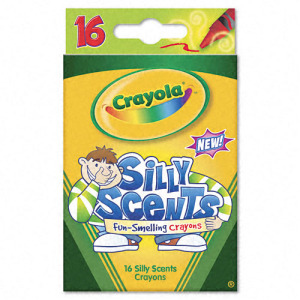 I had not heard of these smelly crayons until today and they sound so cool! Remember those Mr. Sketch markers? Well these are similar except you can smell the scent on the paper not just on the crayon! I learned that their are gross silly scents crayons and good smelling silly scents crayons. Make sure you check the type.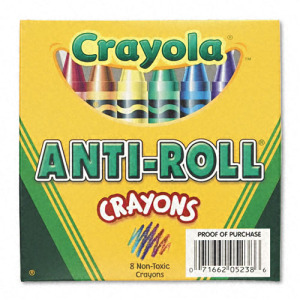 Smart. That's all I can say. I can't speak to the comfort of having a crayon that's rounded on one side and flat on the other but this is a good idea overall.
Crayola Pip-Squeaks (Telescoping Marker Tower!)
Pip-squeaks are mini-markers which are pretty cool I guess. What could make them cooler? But them on a giant rotating tower! I like that.
Crayola Washable Window Markers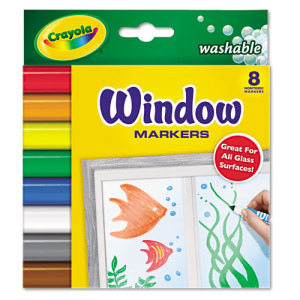 Perfect for the holidays! I love seeing decorated windows for the holidays! And they wash off real easy.