'Hannah Montana – New Episode Preview: The Lovely Ms. Montana is having some issues getting back home for Lilly's Birthday. It looks like a hoot and I bet you're all excited to check it out. Here's a sneak peak.
Miley Cyrus Named the Worst Influence of 2009: Because Miley is associated with Disney some people feel that her activities are less then appropriate for the young audience that typically watches her show and follows her music. This title was granted to her by the site JSYK.com and there's a poll for you to decide if you agree with this title here.
Personally I think that Miley has two roles to play. One being that of the typical Disney character in Hannah Montana and the second being a pop star. She isn't 'owned' by Disney and therefore is free to do what she wishes when she wishes. Rock on girl!
Ticketless Tickets Have People Up in Arms During Miley's Tour: In order for vendors to avoid scalpers a new system has been put in place Unforatunely it's been a bit of a hassle for young attendees who use their parents credit cards to buy their tickets. Basically it's a ticketless system where you show up with a receipt, your credit card, and your ID to get access to the concert.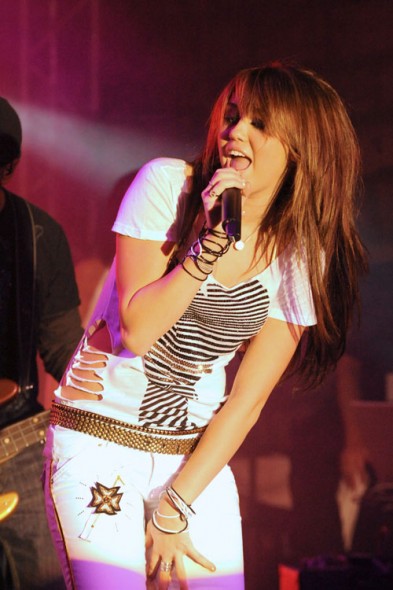 Without the above three items you cannot get in. It also means that kids will now have to be accompanied by their parents (if they paid with their credit card) which can be a drag when you want to have fun with your friends. For one Dad it wasn't so bad as he admits to being a fan of Miley. Check out his blog post here. More News Flash Updates after the jump! + Another Video