We know Harry Potter and all of his friends are very popular around these parts. Maybe it's the magic, maybe it's the love of the story. Or maybe they are just so much less offensive to our senses than some of the other celebrities grabbing for (and clinging desperately to) headlines. ROFLRazzi presents a short series of Harry Potter related images and captions for your enjoyment. It's all the enchanting magic we could squeeze into one post.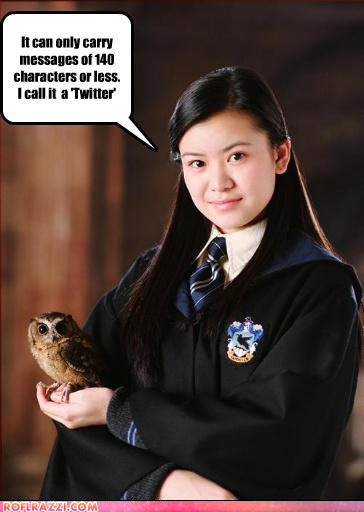 It can only carry messages of 140 characters or less. I call it a 'Twitter'
(Katie Leung)
Picture by: dunno source Caption by: jmcenanly via Advanced Lol Builder
Stop that, now. I'm Sirius.
(Gary Oldman)
Picture by: dunno source Caption by: dunno source via Our LOL Builder
Even magical wizards have got a little Captain in them.
(Daniel Radcliffe)
Picture by: dunno source Caption by: terabthia2 via Advanced Lol Builder