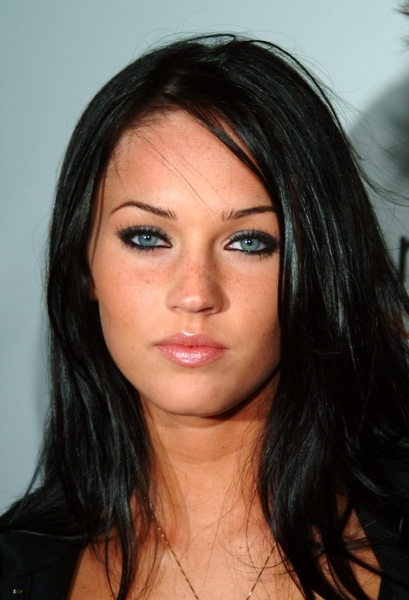 Before becoming one of Hollywood's hottest — and outspoken — actresses, Megan Fox was just a sweet(ish) little girl! This picture was taken waaay back in 2004 when Fox was just 18. Megan — who is now 23 –recently revealed that she is scared of her "supernatural" sexual power. The Transformers star — who is widely regarded as the world's most beautiful woman — was overwhelmed by how influential her looks and body could be and was unsure how to use her attractive assets to her advantage.
"I think initially it's sort of overwhelming because little girls are very much exposed to sexuality through the media and the entertainment industry and advertisements," she said. "So when you realize that you have the same power that you've watched women who've come before you have, it is frightening and you don't know what to do with it. "I don't think you ever get comfortable with it. It's a strange, an almost supernatural thing."
Megan also insists that she "was not 'the sl*t' in high school." "I was not an outcast but I didn't have a ton of friends," she said. "I got picked on, and I ate lunch in the bathroom because I was afraid of being picked on in the cafeteria. I was a loner, and I think that's OK. "I think it's perfectly acceptable not to run with cliques." source.