You love to hate them. Let's face it, it's as easy as it is fun. Whether it's because they're talentless, annoying, or completely inappropriate…Oh, wait, each one is all of those things. But whatever these ladies lack in talent and class, we have to give them credit for all of the (unintentional) laughs they provide.
And the head fits on just like this…
(Miley Cyrus)
Picture by: dunno source Caption by: dunno source via Our LOL Builder
I'm Lady Gaga! 
No, you're Lady GAG.
(Paris Hilton)
Picture by: dunno source Caption by: Me555 via Advanced Lol Builder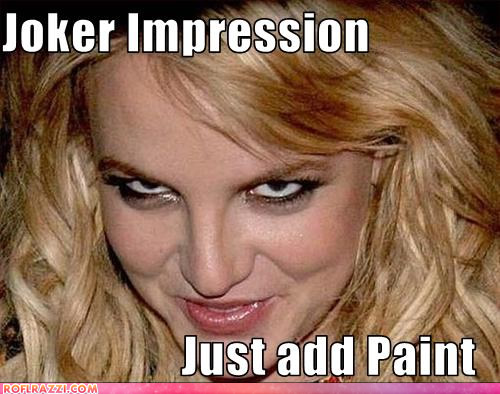 Joker Impression
Just add Paint
(Britney Spears)
Picture by: dunno source Caption by: dunno source via Our LOL Builder