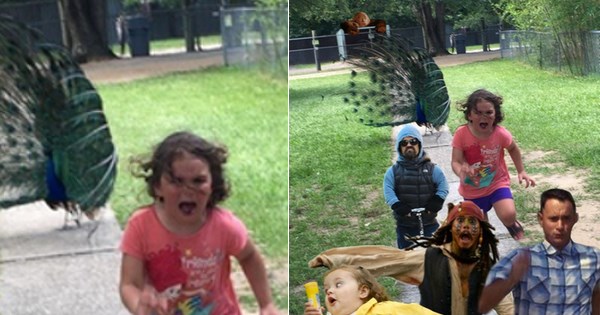 This traumatized little girl went toe-to-toe with a pissed off peacock and the Internet had a hay day.
"Our trip to the petting zoo did not go as planned" — Reddit user bwaxse posted
The little girl was pictured running for her life as an exotic peacock angrily chased her from behind. If you thought the Canadian goose was an asshole, just wait until you experience the unforgiving wrath of a colorful, pissed off peacock.