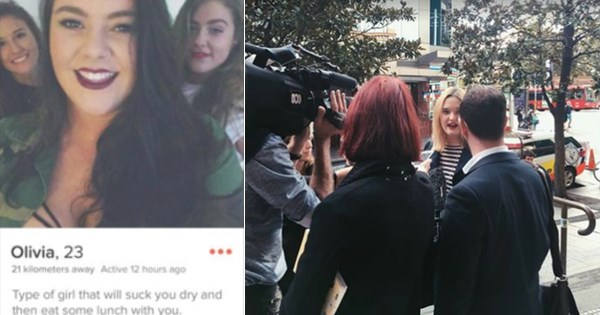 It's all troll and games until somebody makes a "rape" joke.
Back in August, Olivia Melville was the subject of a online abuse after a screenshot of her Tinder profile was uploaded to a stranger's Facebook page. A mutual friend alerted Olivia and soon her friends came to her defense. That's when things got heated.
The post began picking up traction across Facebook, until one person (Zane) began dropping rape threats and other violence towards Olivia.
Now, Zane faces 3 years in prison.