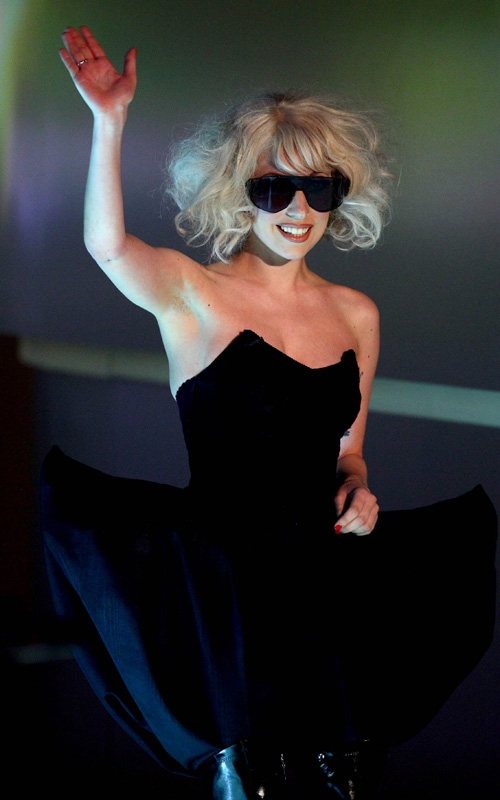 Gearing up for her upcoming tour, Lady GaGa made an appearance on the German TV show "Wetten Dass…?" at Volkswagen Hall in Braunschweig on Saturday (November 7). The "Poker Face" songstress spent the evening chatting with the show's host, Thomas Gottschalk, also taking the stage for a performance.  Meanwhile, preparations continue for the upcoming Monster Ball tour, which kicks off on November 27 in Montreal and comes to a close in January at New York's Radio City Music Hall.
"Well, right now, they're downtown in this warehouse designing and making everything for the tour," GaGa said of her crew. "And they're probably screaming at each other."
"They're my best friends," she added while chatting with MTV. "I'm not really sure what the world thinks … but I do hear things like, 'Who is the Haus of Gaga?' and, 'Are you putting out a fashion line?' And no one gets it. It's not a commodity. It's not something that's meant to be sold."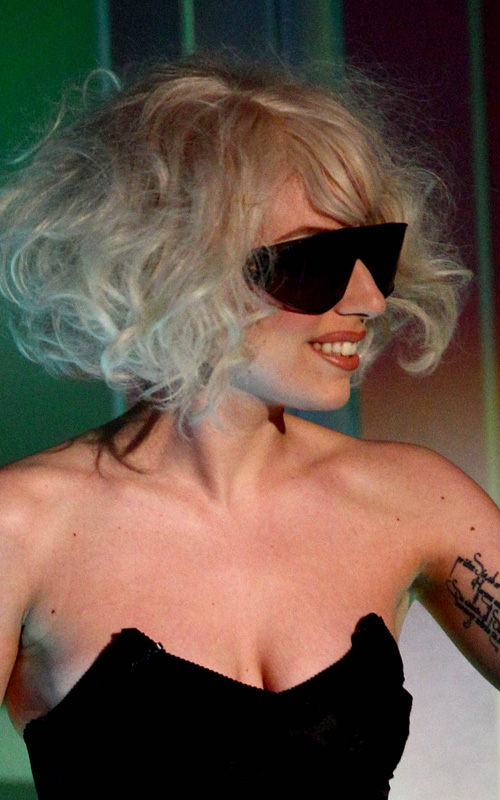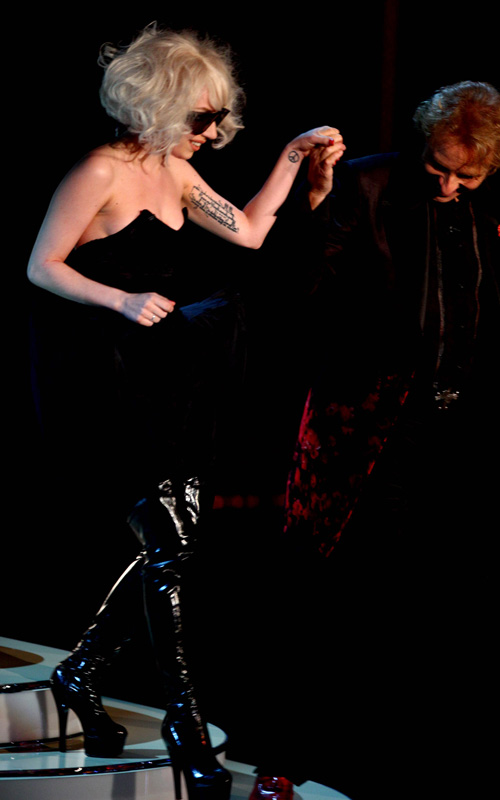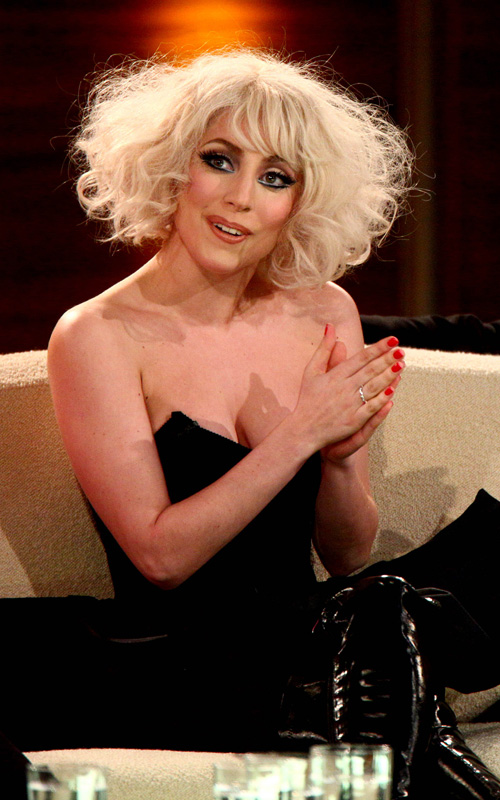 I actually love her outfit her, she looks nice!