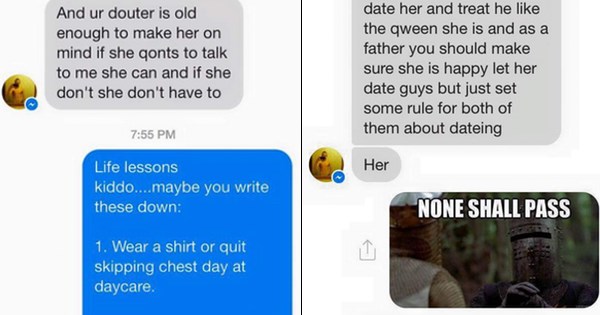 When he was unable to lock in the friend request of his crush on Facebook, this desperate dude found her father and tried to network his way into a date. It didn't go well.
Despite being told NO through Dad's endless supply of memes, this illiterate and very thirsty dude never gives up hope.
He gets angry… Very angry… But never gives up hope. How romantic!
Alright, the trolling is strong with this one; but honestly that was hilarious, and long overdue!
We have arrived at the darkest, dankest timeline. This is a Donald Trump ad. pic.twitter.com/g5OFyvHEgq

— Patrick Klepek (@patrickklepek) July 14, 2016
And then there's Hillary….what even is this planet that we live on anymore though?


What even is this planet that we live on anymore though?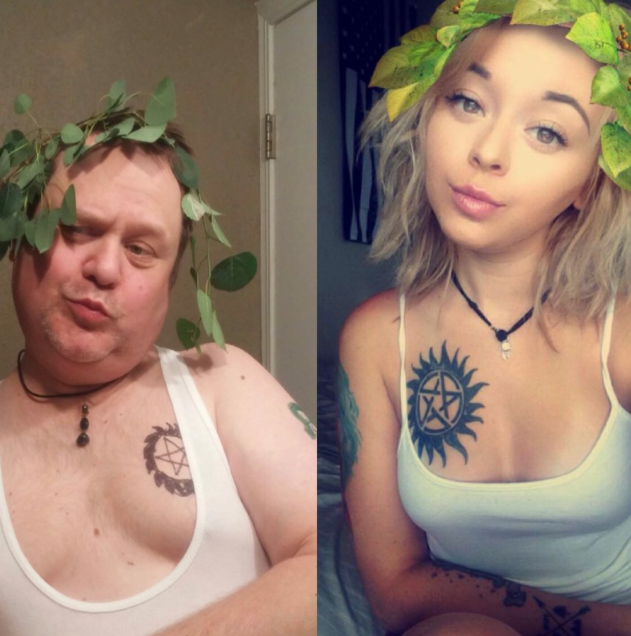 Like most dads, this guy wasn't a fan of his daughter getting old enough to take selfies. Instead of just telling her that she can't take selfies (which never works) he decided to join her.


via @burrmartin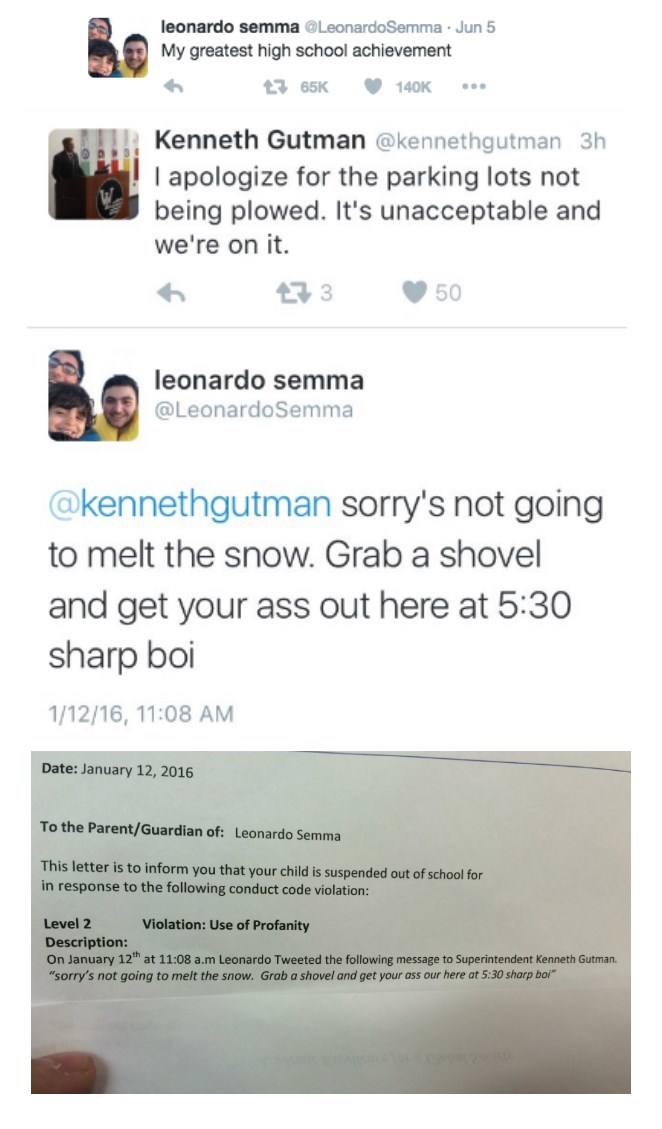 Leonardo Semma got suspended in January for three days for trolling his school superintendent about snow on Twitter. He waited until graduation to share the incident on Twitter along with his suspension letter and it's now gone viral. He also followed up with an email that was sent to his dad about the above "crowning achievement" Tweet.