Stefani Germanotta (alias: Lady GaGa) bursts onto the pop scene and makes a highly memorable first impression. At first, it seems people are more interested in talking about her avant garde outfits and the "Lady GaGa persona" than they are about her music.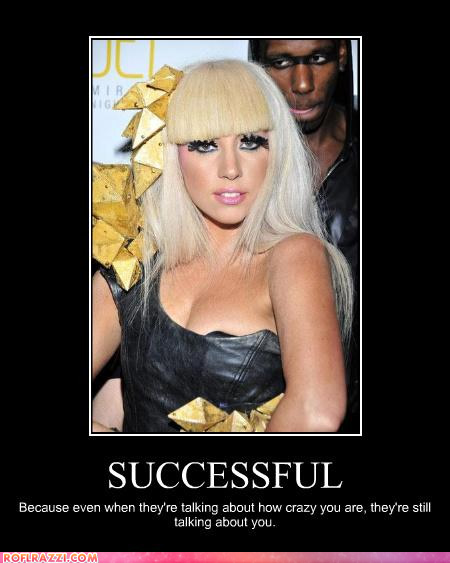 SUCCESSFUL
Because even when they're talking about how crazy you are, they're still talking about you.
Picture by: Idk Caption by: JoyfulKittie via Poster Builder
After releasing 5 consecutive #1 singles, it becomes clear that that GaGa is about more than just crazy outfits and juicy rumors. She takes her new album, The Fame Monster, on the road, with total world domination as her goal. And judging by the size of that gun…she's either very happy to see her audience, or she's very close to accomplishing her mission.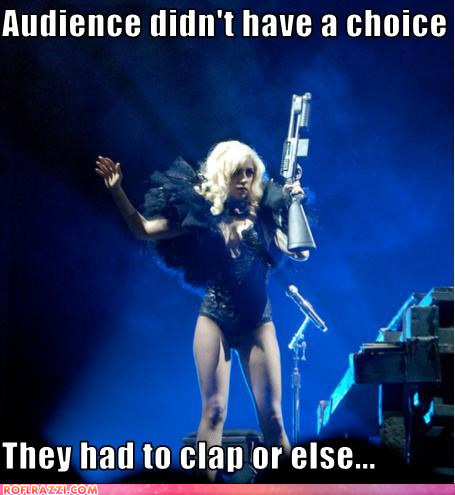 Audience didn't have a choice They had to clap or else…
Picture by: dunno source Caption by: soully via Our LOL Builder
The payoff: GaGa's perfect storm of music, fashion, and personality wins her two Grammy awards (and a duet with legend Elton John at the ceremony). Always one to top herself, it is unclear whether or not her awards will be melted down and made into oversized earrings and/or nipple pasties in the shape of David Bowie's face.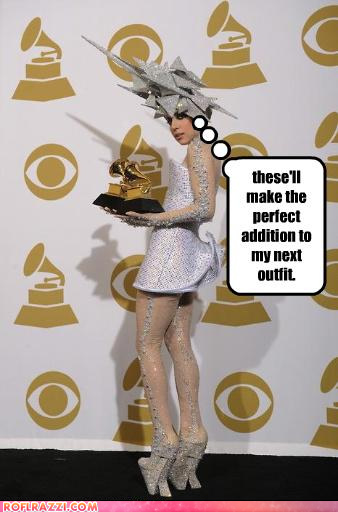 these'll make the perfect addition to my next outfit.
Picture by: dunno source Caption by: millemillemille via Advanced Lol Builder