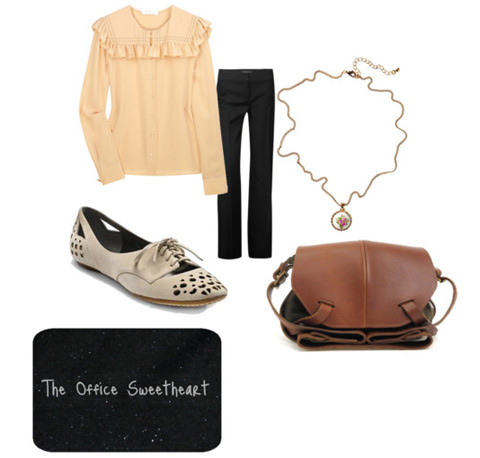 I just discovered this website. Polyvore. Kind of  a weird name? You can create outfits so easily!
This weeks outfit will help you become the office sweetheart. That's if you're a girl I mean. Wearing this as a guy would be a BAD idea.
P.S. This outfit is expensive. Look out.
Chloe Ruffled silk crepe de Chine blouse
Diane von furstenberg trousers
Round-Toe Oxfords
Jas M.B. Messenger Bag
Girlscene Necklace