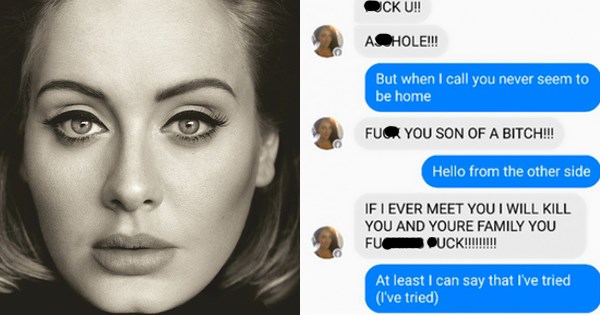 A sexy looking Facebook scammer tried to seduce him but Reddit user sebastiankirk (real name Frank Flemming Jensen) was not having it.
Instead, Frank decided to respond from the other side with lyrics from Adele's hit song "Hello".
Sandra seemed completely oblivious up until the point where she LOST HER DAMN MIND and started making death threats.
Yikes…. some scammers can't take a joke.
(h/t dailymail)