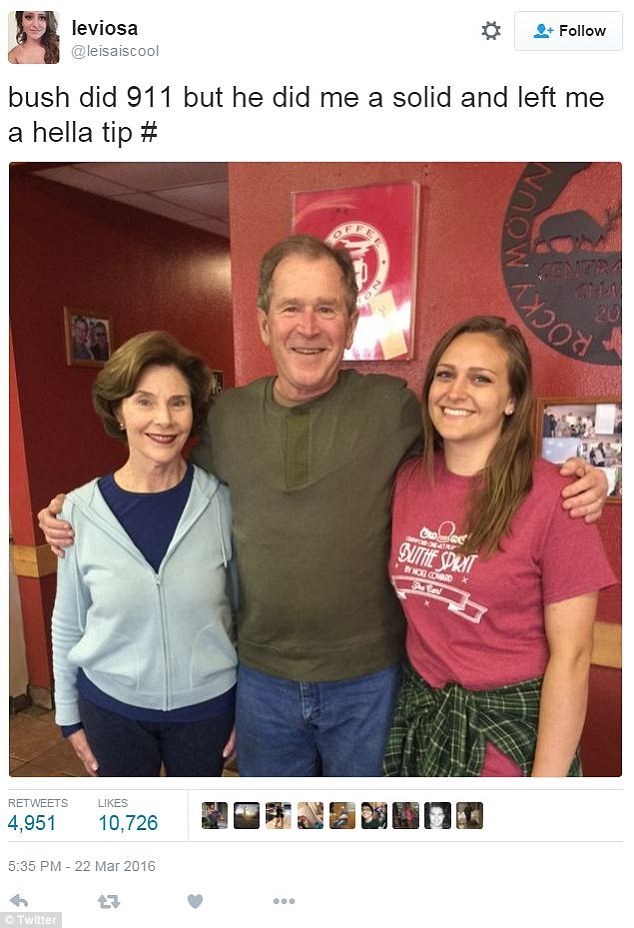 This woman went to work as a server and had President George W. Bush and his wife as customers. Apparently, they were pretty nice and left a "hella" tip. When she shared the picture they took together she referenced the conspiracy theory that "Bush did 9/11" as a joke.
At first it was funny, but she got more attention than she planned on getting.

The Tweet also got a lot of hate. Eventually it became necessary to let people know that she wasn't serious.

Come on, Internet, can't you guys take a joke?