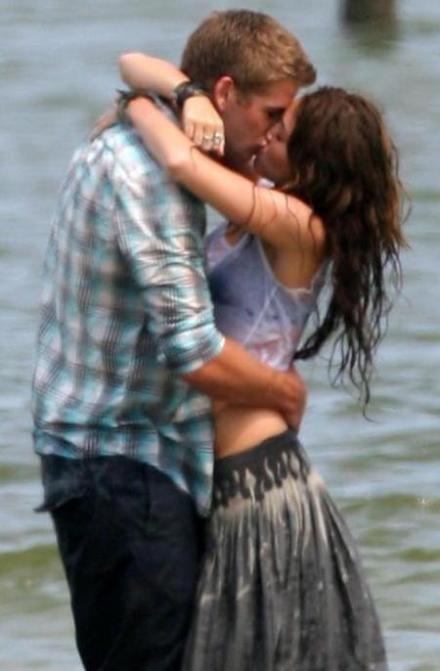 Singer Miley Cyrus won't full out say it, but it is pretty clear that she and Australian costar Liam Hemsworth are in a romantic relationship. The singer boasted, "I've never gotten along with someone so well. I was a little anxious about making this movie; I wanted everything to be perfect. To go on set and feel insecure was a totally new element for me. But he felt the same way. He admitted his insecurities, and it was really nice to have someone who understands me for once."
The two appeared together in The Last Song and have already been spotted locking lips off the set. Cyrus has also been linked to on-and-off again boyfriend Nick Jonas as well as model Justin Gaston.
But Hemsworth seems pretty into the 16 year-old singer/actress, supporting her choice to get rid of Twitter.
"It sucks when your personal life becomes public," she says. "So I'm finding ways to make my personal and private life more of my life – which is one of the reasons why I deleted my Twitter. We've decided that any type of relationship that we have, we will always just keep it very D.L. First and foremost, we are best friends, so that's what I tell people all the time."
Cyrus has also thanked Hemsworth for the changes she's gone through that include statements that have her fans very confused such as the loss of Twitter, dissing popular music, and being blunt about what she feels about Twilight.
"Liam has been a big part of that," she says. "All you want is for one person to say, 'You did a really good job today.' Or 'You look really beautiful,' or 'I was really moved by that.' You just want one person to make you feel good about something you're doing."